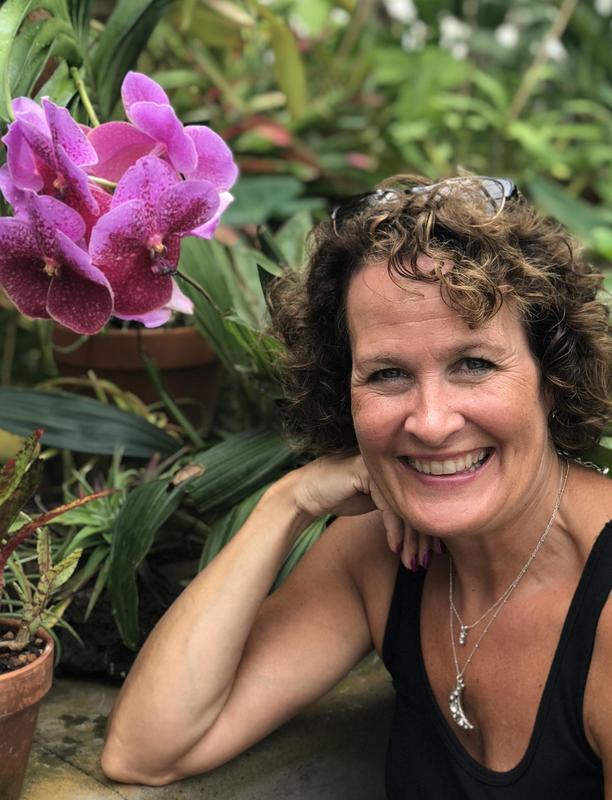 Serena Wehr
Saugerties , NY
Just a brief bio about myself...

I live and work out of my home studio in Saugerties, NY and have a Bachelor of Fine Arts Degree in Graphic Design from SUNY New Paltz.

Immediately out of high school I began working as an artist, hand painting clothing. I traveled & sold my clothing at art fairs for many years. During this time I also designed fabric for a NY based quilting fabric company.

Due to changes in my personal life and the need for a more steady and stable income, I started my own house cleaning business and put creativity on the back burner for many, many years!

In 2017 I took a huge leap of faith (with the constant urging and unwavering support of my husband, for which I am eternally grateful) and closed my successful cleaning business to pursue my artistic passion again!

I work part time at a local gym as a personal trainer. When I am not helping people with their personal fitness goals, I am in my home studio doing what I love...creating, painting, and playing/experimenting with all kinds of art supplies and materials.

I am truly blessed to be able to live a life I love and that brings me joy everyday.

I work out of my home based studio in Saugerties, NY and I am currently in the process of converting the lower level of my home (where my studio is located) into a gallery/gift shop.

My studio is open by appointment only. Email or call me anytime and set up an appointment to come see all of my artwork "in person". The photographs really do NOT do it justice! Please feel free to contact me with any questions and/or comments.

"I want to make everything around me more beautiful, that will be my life"
Contact Info

Email Phone: 845-532-4401